Agrimark Sitari Village – Determined to be a helpful neighbour
There's a new Agrimark at Sitari Village, a neighbourhood shopping centre just outside Somerset West. It's situated in a growing residential area bursting with new property developments. In this up-and-coming neigbourhood, where new neighbours are made every day, Agrimark has moved in – set to become a favourite agri-lifestyle destination with a product range tailor-made for farmers, families and friends, even their fur-families! Can anyone ask for a better neighbour?
Being part of the local shopping centre, Agrimark Sitari Village offers accessible convenience - open to customers seven days of the week. And with the support of its Stellenbosch counterpart, it will also be able to meet the very specific needs of farmers in the area.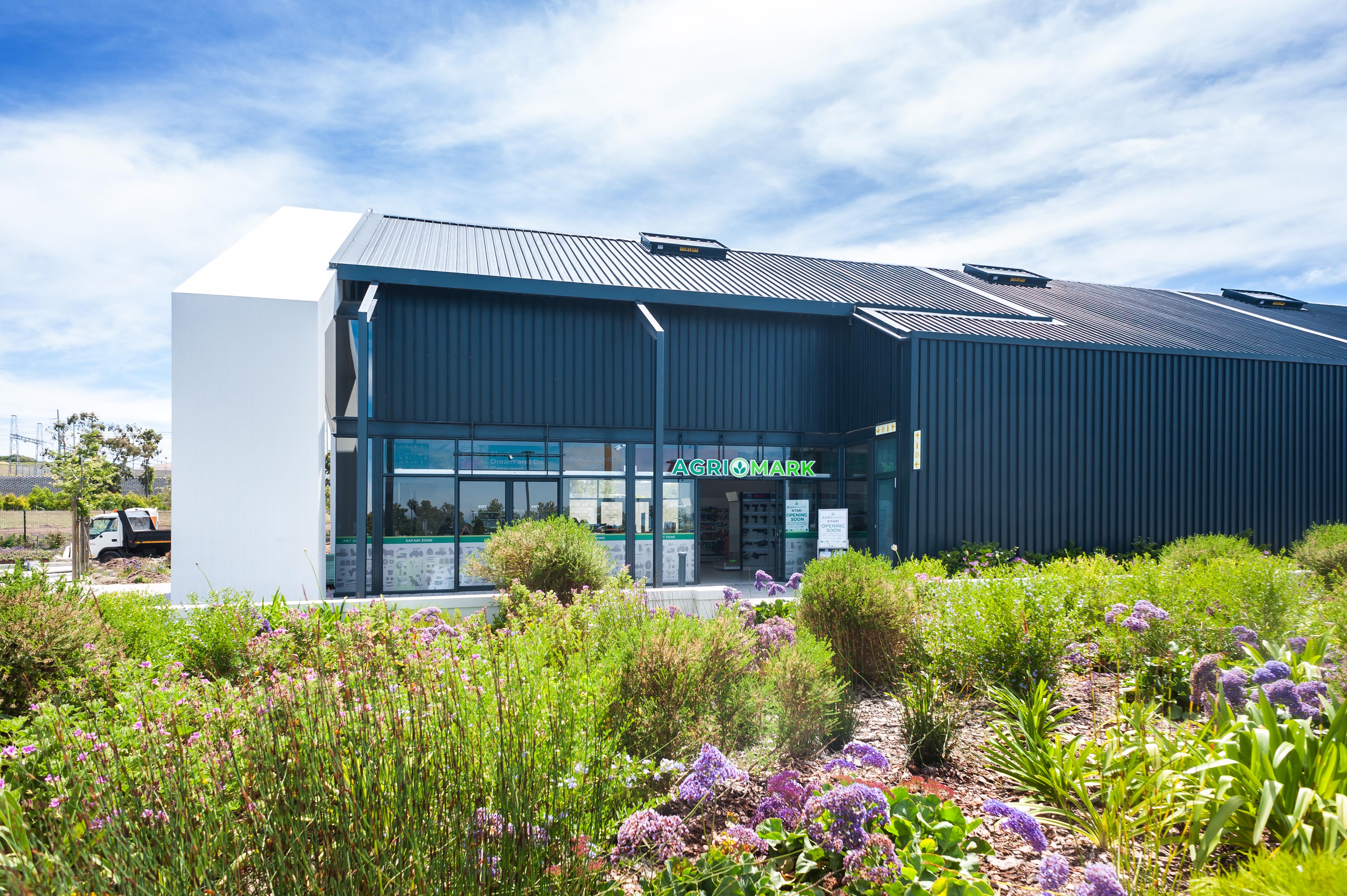 During our visit, teams are busy arranging products for the upcoming grand opening scheduled for 26 November. Excited about the opening, branch manager, Shaline Jansen, explains that the store will focus on providing a one-stop retail destination for the enthusiast and the expert – whether you're a farmer-at-heart and serious about gardening, love treating the fur-family to toys and treats, or have some DIY to do around the home.
"Residents of Sitari Country Estate and surrounding neighbourhoods can pop in for a bag of compost, a pot plant or dog food; the small project builder will find the necessary building materials, and farmers in need of irrigation or other agricultural components, will be able to have all their needs met."
The store's large window display will demonstrate the wide range of products on offer – 11,000 product lines in total. As with every Agrimark, customers will benefit greatly from this extensive range of agri-lifestyle products, which includes: hardware, paint (including a colour mixing station), building materials and equipment, gardening tools, pet food and accessories, braai and outdoor entertainment gear.
"View the store as your traditional general dealer when it comes to electrical ware and lifestyle products. In case your kettle conks out on a Saturday afternoon or your braai grid raises too many eyebrows when posh guests arrive, we will be ready to supply what you need," Shaline jokes. Product displays will be updated regularly to highlight seasonal products.
Not only does the 1,200 square metre store and yard area house a Paint Zone, Garden Zone and Pet Zone, it is backed up by the wide range of products at the nearby Stellenbosch branch. Besides paint, you will also find plumbing materials and sanware essentials in the Build Zone.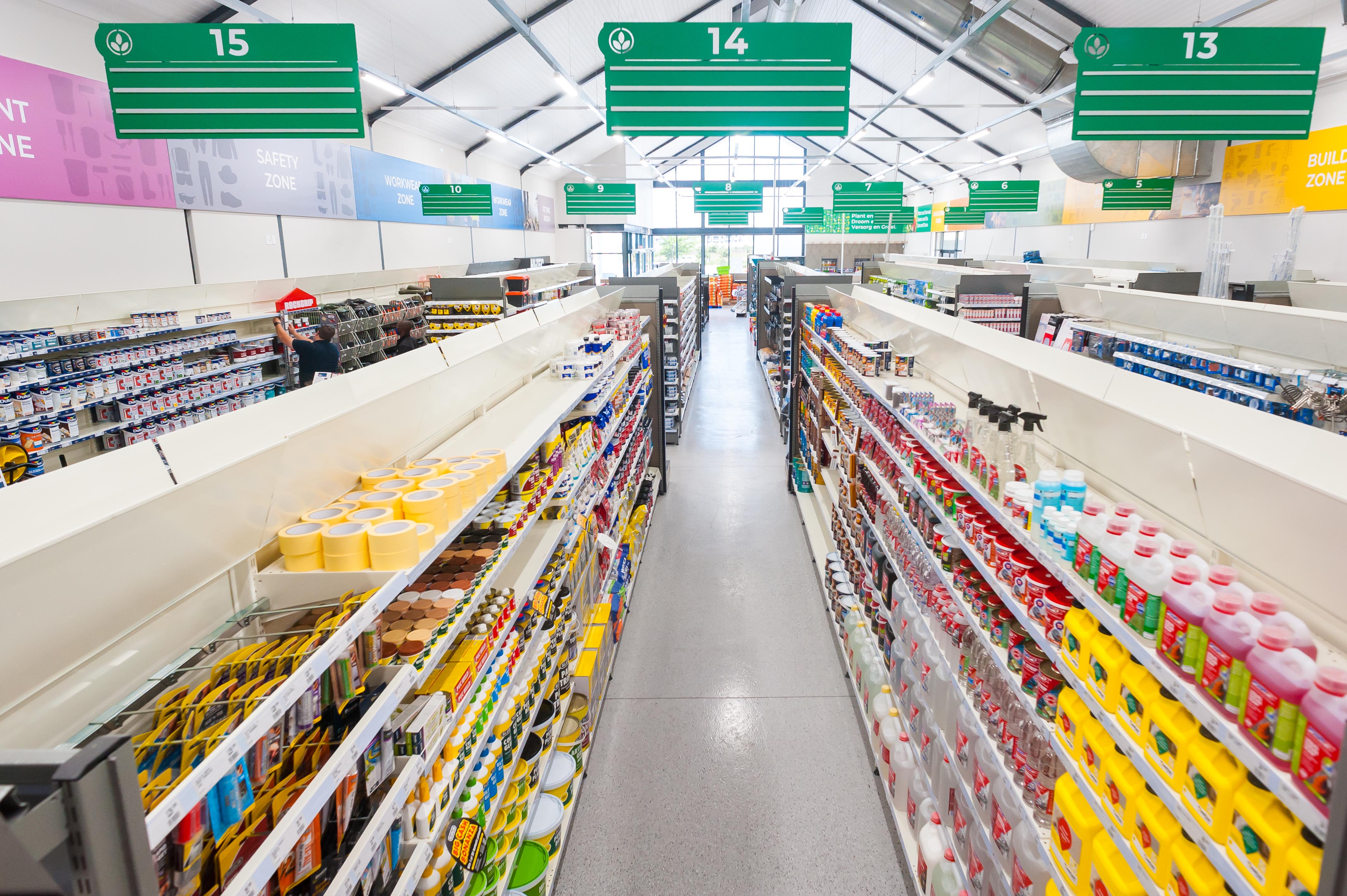 "Agrimark is for people who love rolling up their sleeves and getting their hands dirty. We are a reliable partner should the DIY urge suddenly hit you and inspire you to fix, upgrade or redecorate your home or garden, whether to fit a new floating shelf, repair the washing line or pave a garden path in your backyard. Should your geyser burst or your mop handle break in half, this go-to store will be able to supply you with all your household needs, big or small," says Shaline.
The Garden Zone offering is ideal for customers moving into a new estate home who may need to develop a garden from scratch. Agrimark stocks seedlings, herbs and vegetables, in-season plants, tools and equipment, trellises, a large variety of pots and containers, landscaping materials, compost, fertilisers, pesticides and much more.
The store will continue the tradition of offering hard-wearing and stylishly practical clothing. Customers will love to shop the popular Jonsson clothing range and will also find outdoor footwear from Hi-Tec in the Safari Zone.
The Agrimark family is a supportive one and stores often work together to serve customers' particular needs. "Should a builder realise on a Sunday that he'd forgotten to order cement to pour a foundation on a Monday morning, he won't have to worry about irking his client," says Shaline. "We will source whatever materials are needed from Stellenbosch if we don't have it in stock ourselves. By the time the workers arrive on site, the Agrimark truck will be there to offload the materials for the day's construction." Smiles all round when your friendly neighbourhood store makes sure you continue to shine.
The branch serves an extended region and deliveries will be made as far afield as Sir Lowry's Pass, Winery Road, Khayelitsha and Macassar.
Having worked most recently at Agrimark Elgin, Shaline is fully aware of the importance of great customer service. He continues by saying how beneficial it is to go the extra mile to source a product – even a seemingly insignificant one – for a customer. "Your customers can become your best marketing agents, spreading the word that Agrimark treats you like a king! Not only will great customer service assure return business, but you're likely to see family and friends come to shop, too!"
Nineteen dedicated and trained staff members will focus on extending Agrimark's special brand of customer service when the store opens its doors. Experienced staff members will act as mentors for the younger employees who will be appointed from the areas surrounding the store. Shaline is a firm believer that empowering staff will result in everyone taking responsibility for the success of the business.
Being new to the area, Agrimark Sitari Village will focus on becoming part of the community. As part of the Kaap Agri Group the store will support the company's mission to ensure that all stakeholders are better off and will work within the larger corporate structures to identify opportunities to uplift communities in the area.
During the past year, Kaap Agri embarked on several projects at branch level and invested over R4 million in social upliftment programmes such as school facility upgrades and urban agriculture initiatives.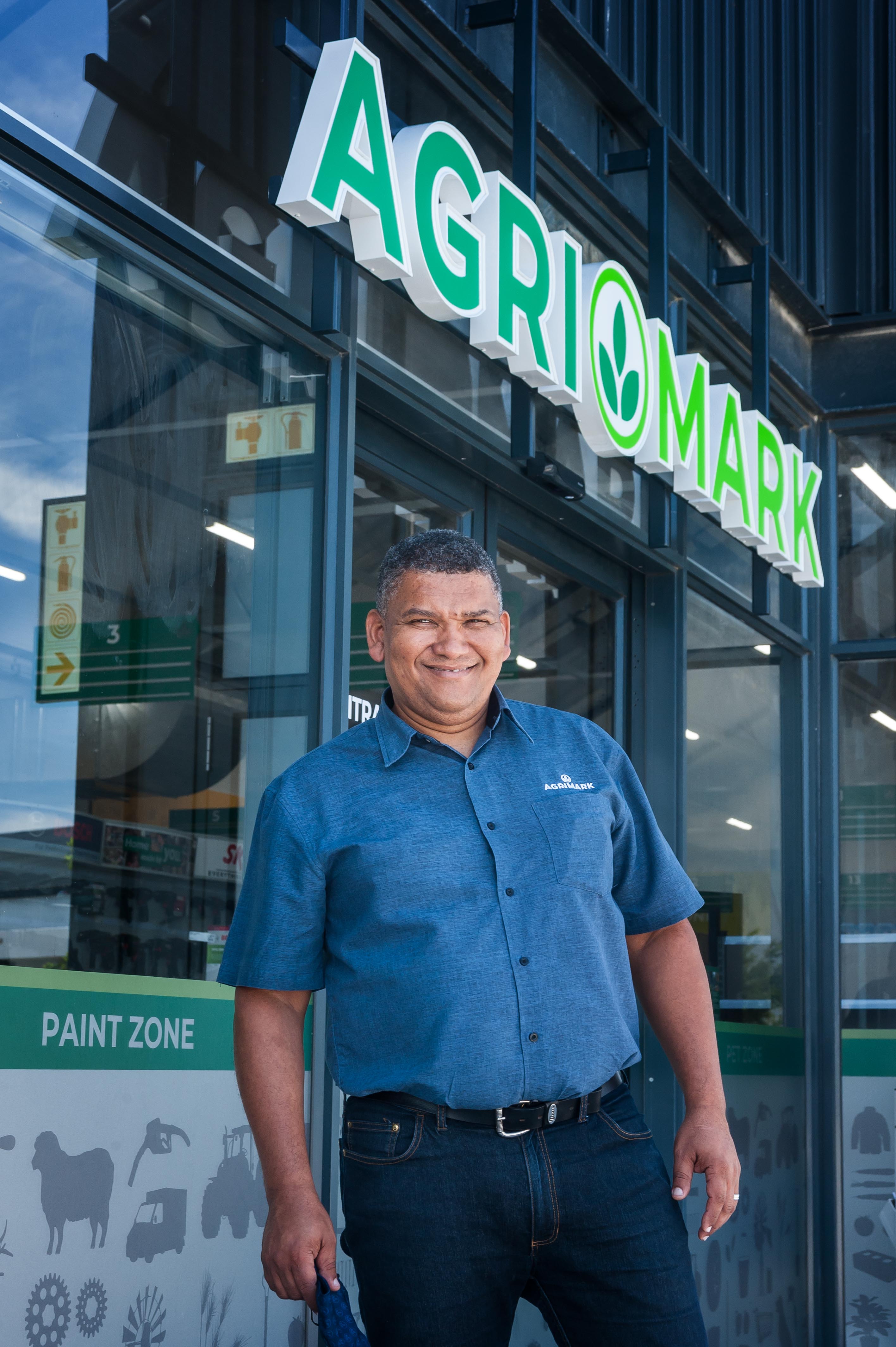 We have a passion for empowering young people through educational opportunities and we have already reached out to local schools to establish platforms where the branch and community can care and grow together," says Shaline.
"Wednesdays will also be our Seniors Day when we will host interesting talks in order to include seniors as part of our family," he adds.
It is very clear that this Agrimark store is determined to become part of the community as well as a neighbour and friend.